Address
Griffin/Dohles Rocks Boat Ramp
Dohles Rocks Rd, Griffin, QLD 4503
https://www.google.com.au/maps/place/1008+Dohles+Rocks+Rd/@-27.276934,153.042016,161m/data=
!3m2!1e3!4b1!4m2!3m1!1s0x6b93e49426042469:0x70b1d6c16f3b7cb
The ramp
Long Concrete ramp allowing room for up to 2 trailers at a time to launch into the river.
Car Parking
The car park has recently been expanded and new ash felt has been laid to expand the car park to both sides of the road. Due to its semi hidden location and difficulty for single launch it is a relative quiet ramp. (However Its secluded location is becoming more aware)
Fee's
FREE
Hazards
To the left of the ramp is a beach type area but definitely not at high tide. There are some rocks so be wary. Generally this is a two person launch ramp. Especially during high tide. It is also in the river so susceptible to some current tow.
General
There is a toilet block at the ramp.
Be warned you will need the Aeroguard here or in mozzie season you will be carried away.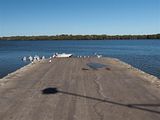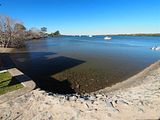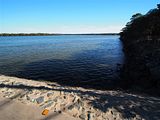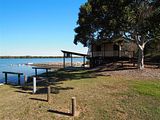 This Picture is of the smaller "Hand Launch ramp" about 200mtrs further along the road